Our goal is to help children grow in their relationships with God, to truly know Jesus, and to create a church environment that is a second home.  The Children's Ministry staff and volunteers are here to love and support families at each step of their faith journey.
On Sunday mornings, Children's Church is offered during contemporary worship at 9:00.  Our curriculum is engaging and encourages creativity, while being based in Bible teachings.  It's a fun, caring, energizing time together!
Children's Church is offered for Kindergarten – 5th grade children.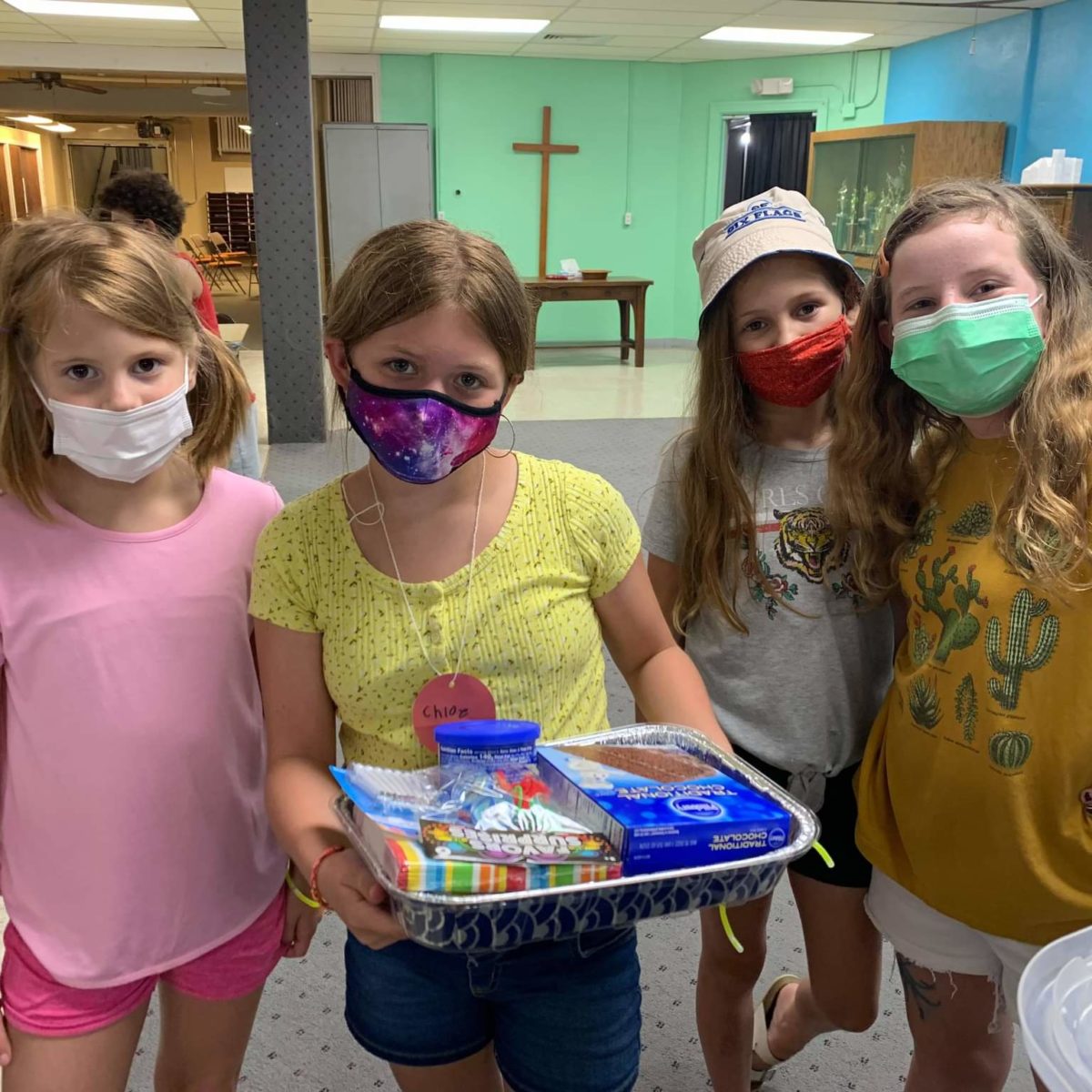 UNITEkids is a combined group of kids from Grace UMC and Pekin First UMC.  We meet on Wednesday nights from 5:30-6:30 for games and interactive Bible lessons.  We also share a Facebook group: UNITEkids Pekin UMC to stay connected.  UNITEkids are always learning something new, making Christian friendships, digging into the Bible, and keeping active.
UNITEkids is for kids aged K – 5th grade.  The nursery is open and staffed during UNITEkids for our littles to have time to play and learn together too!
For additional information, contact Emmy Thies at ethies@pekingrace.org.
Vacation Bible School is the BIG EVENT each year for the kids at Grace!
VBS mixes Bible lessons with music and dance, art, games, food,
and friends!
VBS 2021 – Faith over Fear was a big hit!